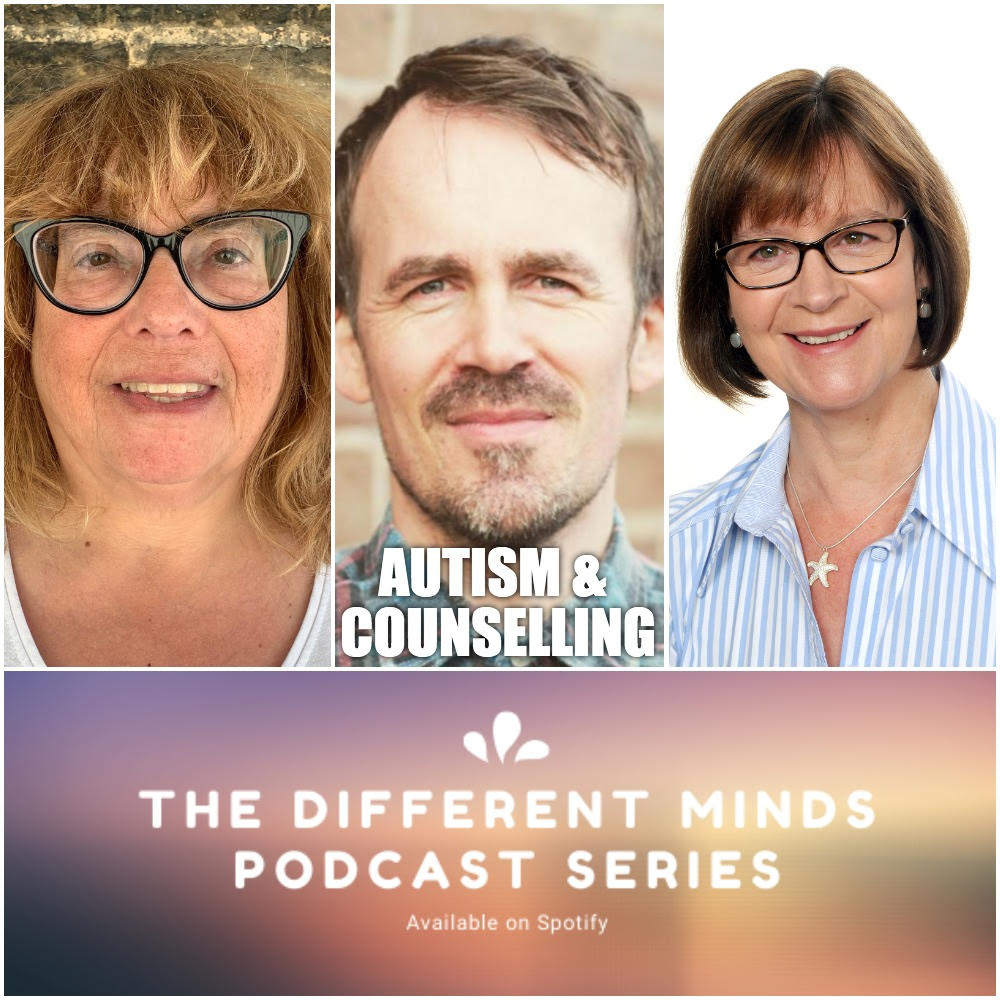 Different Minds:  A Podcast Series about Neurodiversity by Broadcaster John Offord www.johnofford.co.uk
This series is an excellent resource which is free to download and features John talking to people from all walks of life, including some well known individuals like Chris Packham, Simon Baron-Cohen and Judy Singer, who talk about the different ways our brains can work and interpret information.
This fascinating podcast series is sponsored by Tiimo, the award-winning visual planning app designed to support effective executive functioning.
You may wish to listen to Deborah and Ruth's Podcast 'Autism & Counselling' which you will find if you scroll down the list of titles (recorded 6th June 2020).
Ruth and her son Peter were interviewed for another podcast with John called 'Mother & Son on ADHD' (recorded 19th June 2020).
Click here to listen to the Different Minds Podcast series http://www.anchor.fm/differentminds